Abbot Kinney: Founder of Venice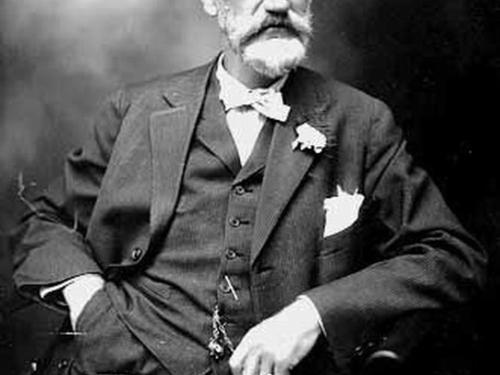 A long, long time ago, way back in the years before you could spend a day gliding in and out of chic boutiques and sipping green juice on Abbot Kinney Blvd; you could spend a day being poled around Venice in a gondola. No really!
Abbot Kinney, (the man not the street) to whom Venice owes its very existence, was an eccentric, dreamer extraordinaire and cigarette heir (1850 -1920) who founded the city in 1904 with the hopes that it would become the hub of an American cultural renaissance.
Kinney envisioned a cultural theme park, based on the city of Venice, Italy, and complete with imported gondoliers to transport people around!
Venice of America
The canals, lagoon and Venetian style buildings were all thanks to his dream. "Venice of America," as he called it, opened on July 4th 1905. The park featured a Ferris Wheel, a hydrogen filled balloon, the Rapids water ride and other diversions to thrill the public.
Unfortunately for Kinney, his desire to revive art and culture did not take off as desired. By December 1905 he knew that this dream of a cultural mecca was never going to be realized. Being the astute businessman he was, Abbot Kinney turned his attentions to what the public wanted, and Venice came to be known as the "Playland of the Pacific."
While not at all in keeping with his original vision, Venice was transformed into a dazzling amusement park that made a tidy profit. There was a full sized amusement pier and a miniature steam railroad ran around the entire park.
Venice of America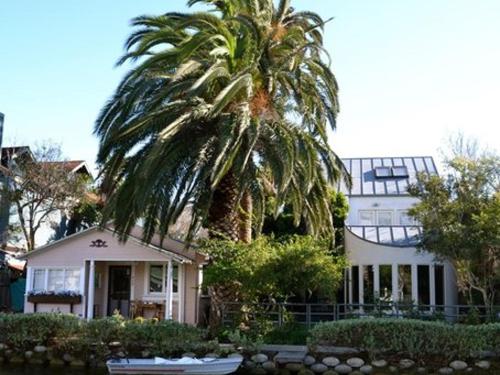 Sadly the majority of the canals were eventually paved over in 1929 for roads as the automobile dominated. It was not until the 1990s that Los Angeles refurbished the six remaining canals and created what you can see today.
Three miles of idyllic waterways, beautiful villa-style homes with flowery gardens and some of the most stunning (and expensive) property on LA's Westside.
While Abbot Kinney's cultural dream may have evaporated in his time, Venice Beach did emerge as a cultural and artistic community, arguably the most unique area of Los Angeles for bohemian living. The entrepreneur would also probably be thrilled to find one of Venice's most individual and unique streets bearing his name. Abbot Kinney Blvd has staved off brand names for the most part and remains over brimming with one of -a -kind galleries, boutiques, vintage stores and acclaimed restaurants.