Take a Trip Up the PCH for the Ultimate in California Cool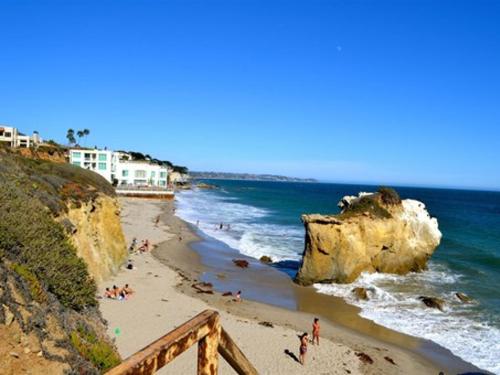 If you're in Venice for more than just a day or two chances are you want to venture a little further afield and explore the other glorious possibilities of life in Los Angeles. One of our top favorite picks has to be the classic cruise down the Pacific Coast Highway, preferably in a convertible!
CHECK LIST: Shades, Top down, Full tank of gas, Camera, Surfboard.
What are you waiting for? Miles of shimmering golden California coastal highway await you. Get revved up on the PCH just northwest of the Santa Monica Pier and set off in the direction of Point Magu.
You can't go wrong with the deep blue Pacific ocean on your left and the majestic Santa Monica mountains on your right, just keep your foot on the gas and take it all in. This is quintessential California, and frankly there are few feelings in the world better than cruising down this highway with the top down and the sun bathing it all in a warm summertime glow.
Points of Interest: Malibu – The Getty Villa, Surfrider Beach and Malibu Pier(arguably one of the most famous surf breaks in Southern California)also a very good place to pull over and watch some great surfers ride the waves.
Watch out for the rolling green slopes of Pepperdine University campus, commanding an ocean view to be proud of. Next you reach Zuma beach, four miles of golden sand perfect for families, volleyball, surfing and swimming. Pack a picnic or stop off at one of the beach stands or trucks, this is a perfect beach for a long breezy walk.
Up next are three gorgeously secluded beaches, El Matador, El Pescador and La Piedra. El Matador is small and beautiful and dominated by rocky outcrops reminiscent of European beaches. Like its neighboring beaches, it's accessible only down a fairly steep rocky path so don't bring too much with you but be aware there is no lifeguard or other facilities here.
These beaches are worth the drive on a quiet mid-week afternoon for the privacy you are ensured, caught on the right day it's like being on a desert island.