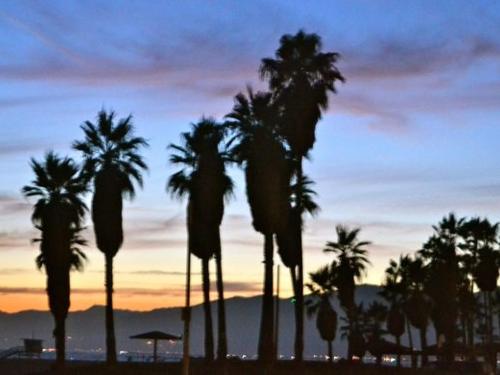 Venice is known for its creative community and culture of openness, so it's perhaps no surprise that its current rebirth is due to a huge influx of technology and digital media companies, all seeking inspiration in our beachside bohemia.
With the new nickname "Silicon Beach" Venice has attracted leading companies such as Google, Microsoft Facebook and Snapchat with many others at the forefront of the information revolution grabbing offices here.
Compared to cutthroat Silicon Valley, Venice offers a more bohemian vibe and a beach. The air of opportunity and originality pervades plus the quality of life for employees is undeniable. Did we mention the beach?
Venice is one of the only communities in Los Angeles where you do not really need a car. You can bike or walk to work and go for a run along the oceanfront in your lunch hour. Art has always been at the center of the Venice locals and now more than ever that can be seen along the Venice Boardwalk and in weekly, monthly and annual events celebrating the diversity of local artists, writers, poets and musicians.
Some locals question whether Venice is compromising its heart and soul to allow for a new techie identity and all the infusion of money, new buildings and re-gentrification that naturally brings with it.
Abbot Kinney Blvd has recently been dubbed the coolest street in America by GQ magazine. Rose Avenue seems to be nipping at its heels as restaurants and new apartment buildings pop up almost over night. The question remains open for debate, and in Venice where free expression is intrinsic in its nature; the voices will definitely be heard.
Venice has always understood the changing world. Like most vibrant city neighborhoods, the face of Venice has had multiple identities. Abbot Kinney himself envisaged a cultural mecca, a 'Venice" of America. His vision certainly transformed over time from the original conception, but as a fertile ground for artists, actors, poets, musicians, hippies and forward thinkers, Venice progresses along the same liberal path it's founder imagined. And as Venice emerges into a new future, perhaps we need to give it more credit for embracing change with its spirit very much intact.