Venice Art Crawl Takes Place March 20th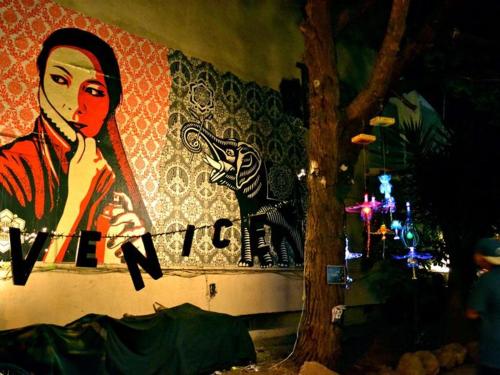 Living up to its bohemian roots, Venice embraces the Venice Art Crawl now taking place every three months deep in the creative heart of Venice Beach from 6 -10pm. The Art Crawl is a free event with the aim of helping the local community of artists to showcase their work to the public.
Reflecting the unique spirit of Venice Beach, Galleries, restaurants, bars and boutique stores get involved offering space for exhibitions, live installations and creative gatherings. Live music, film screenings, food and wine specials all make up the collective spirit of the event. Events change each time and are listed on www.veniceartcrawl.com The Art Crawl mainly takes place along or off the Boardwalk between Venice Boulevard and Windward Avenue.
Discover the Venice art scene for yourself this March 20th 2014. Of course our very own Venice Breeze Suites will again join the Art Crawl presenting two surprise artists this month and offering music, drinks and nibbles on the roof deck.